Temporary Fencing
Movable Temporary fence is ideal for any project, including commercial and domestic sites or special events. Mesh panels are popular forms of temporary fences with extremely versatile application and cover a broad range of uses including construction sites, housing construction, special events, protection and crowd control.

We provide mobile fencing and barrier solutions for safety, versatility, temporary barriers and guards for specific sites or projects.
Materials applied for temporary fencing include galvanized chain link fence, plastic netting and welded wire panels.
Temporary Safety Fence:
To protect pedestrians and drivers in hazardous areas with a temporary fencing that's easy for one person to install and take down.
General temporary fence comes when a sturdy, durable, safety fencing is needed for a wide variety of construction, industrial and crowd control applications.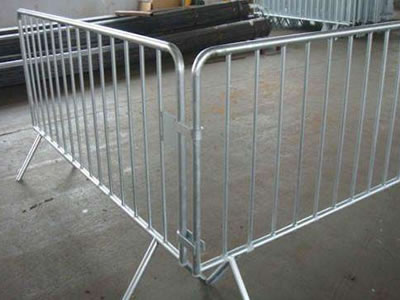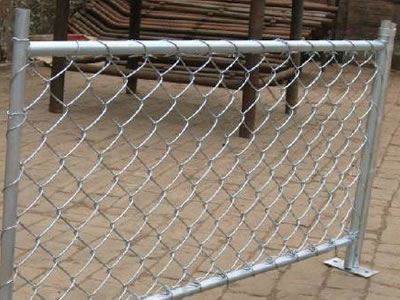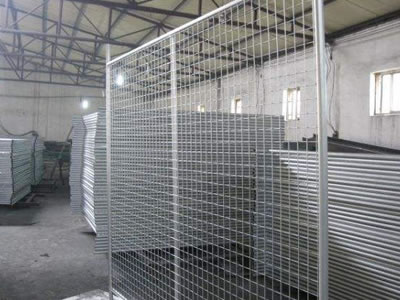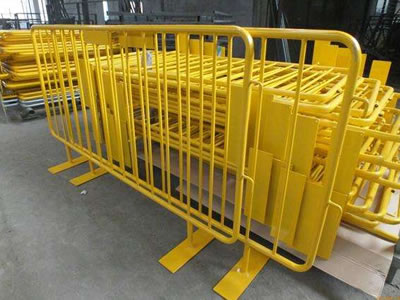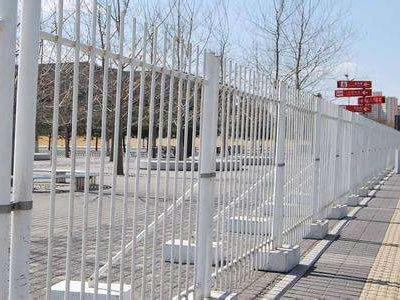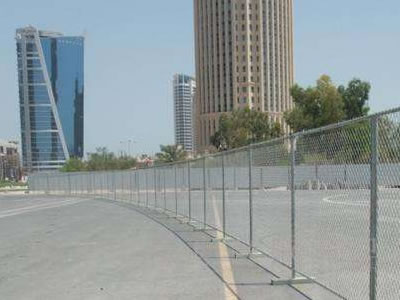 Round pipe temporary fence(Type1)
Size (H X L)
1.8*2.4m,1.8*2.9m,2.1*2.4m ,2.1*2.6m ,2.1*3.3m,2.5*3.0m
Mesh Opening
60mm x150mm, ,50x50mm,55mm x100mm , 75*75mm,75*100mm,50*200mm
Wire Diameter
3.00mm to 5.00mm
Outer&Middle Frame
25mm,32mm;38mm,40mm,42mm,48mm
Thickness : 1.5mm, 1.6mm ,2.0mm.
Block
80*900mm*7mm thickness
Color
Yellow,green and gray
Square pipe temporary fence(Type 2)
Size (H X L)
1.8*2.4m,1.8*2.9m,2.1*2.4m ,2.1*2.6m ,2.1*3.3m,2.5*3.0m
Mesh Opening
60mm x150mm, ,50x50mm,55mm x100mm , 75*75mm,75*100mm,50*200mm
Wire Diameter
3.00mm to 5.00mm
Outer&Middle Frame
25*25mm
Thickness : 1.5mm, 1.6mm ,2.0mm.
Block
762*100*5mm thickness
Color
Red,Blue,Yellow,green and gray